A whirlwind year - 2011 in one post!
Posted on
Busy Bee!
Ok, so I've counted up what I've done this year and it's no wonder I'm tired! A total of 10 gallery exhibitions, 13 craft fairs, 2 trade fairs, 1 arts trail and 1 workshop! And that's if I've remembered them all phew...! (Note to self - not so much in 2012!)
I've been all over the UK from London to Manchester, Cumbria to South Wales, Yorkshire to Derbyshire and beyond. I've made new maker friends and caught up with others, met customers new and old, and generally enjoyed all of it (except perhaps packing up before a big show and loading and unloading the car!)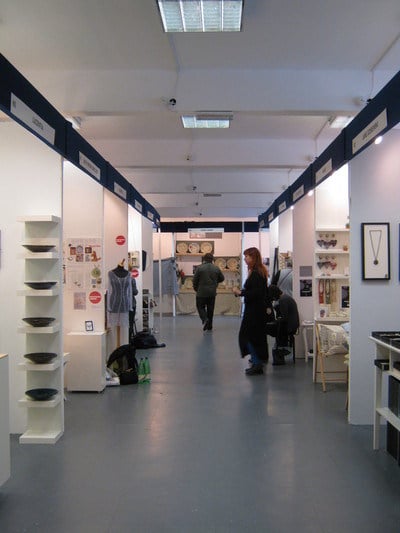 GNCCF in Manchester, October
I've exhibited in some fabulous venues from St George's Hall in Liverpool to the Assembly Rooms in Bath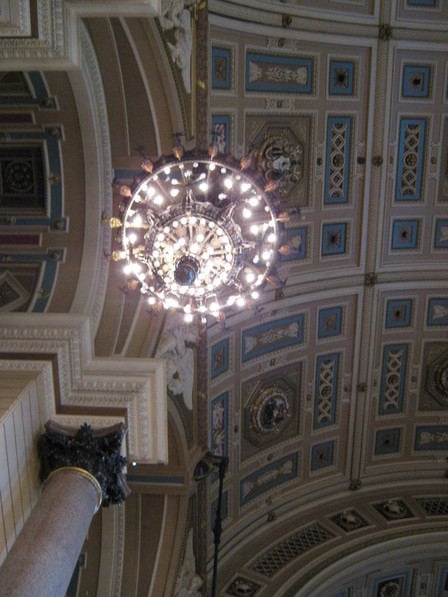 St George's Hall, Liverpool
Beyond the events...
A few of the other highlights of the year.
January - Top Drawer, Earls Court brought in international orders and my Vintage Noir Collection was featured in one of the trend stands designed by Trend Bible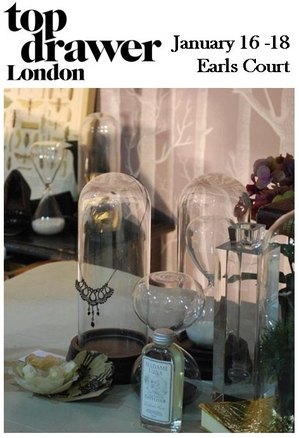 March - I started work on my Vintage Lace Collection.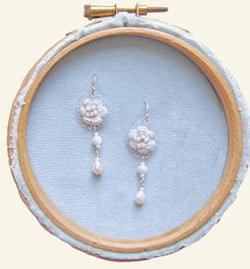 April - I was thrilled to be featured in Craft and Design magazine! Click here to read the article.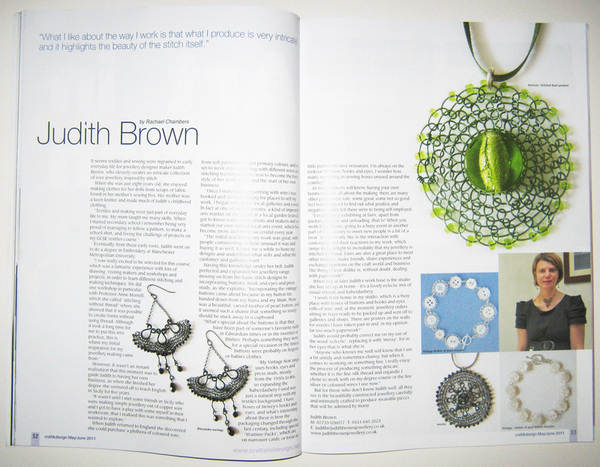 May - My Vintage Noir jewellery experienced time travel! Part of the Revolution Shop project at Harley Gallery, Nottinghamshire.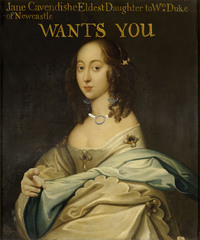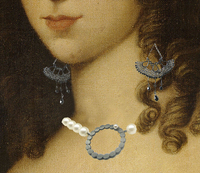 Lady Jane Cavendish wears my Alessandra earrings!
June - The British Museum started selling my Vintage Collection in their Grenville Room shop!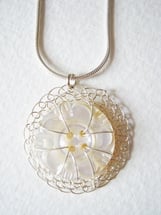 Sometime in the summer - I'm not sure when! I started tweeting, and before that blogging.
July - My nephew Patrick was born!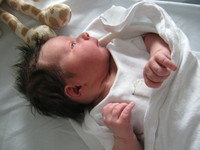 October - Launch of my new website, after many hours of image editing, uploading and endless tweaking...!
November - Too many events, but lots of lovely customers with great reactions and comments on my jewellery. Thanks! Article in Jewellery Focus magazine.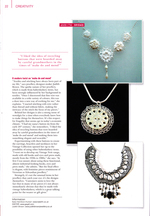 December - More mentions for my jewellery in Gift Focus, Attire Accessories and even a tiny picture of my Alessandra earrings in Elle!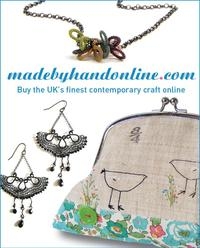 Elle magazine Ad.
Looking back....
Thanks to all my customers new and old. Also to the other makers who I've met throughout the year for their support and the invaluable experience sharing that goes on when we get together over a glass of wine or two after a long day exhibiting!
Thanks to the friends who put me up and feed me when I travel around the UK to events, also to my boyfriend Steve who has put up with an overtired girlfriend this winter. Finally to Sarah Richman for her work promoting my jewellery and nudging me in the right direction.
Things have definitely moved up a gear for the business, and finally all that hard work I've been putting in since 2004 seems to be paying off. I'm looking forward to a busy 2012, with perhaps more work/life balance...is that possible when you are self employed?
Happy New Year!