ELEGANT HANDMADE JEWELLERY & WIRE FLOWERS

Judith Brown works from her studio in Leek, Staffordshire. She specialises in wire work, handstitching and other textile techniques. Her jewellery encompasses the contemporary and the nostalgic. Since 2004 her jewellery has been stocked in galleries and shops across the UK.
Find out more about Judith here.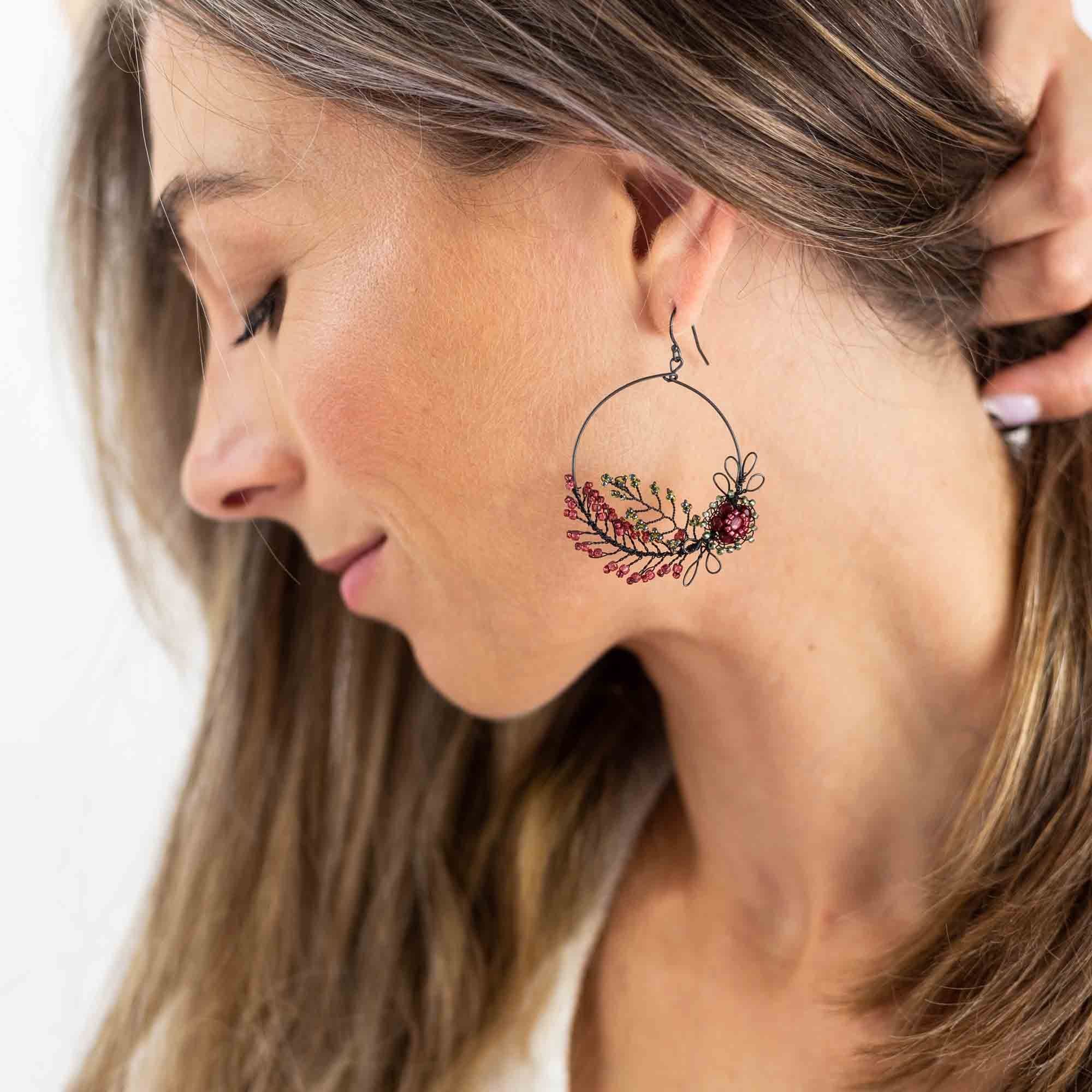 Elegant and intricate designs made in silver wire with glass beads. My latest collection Foliage, inspired by wildflowers and leaves is featured in this image.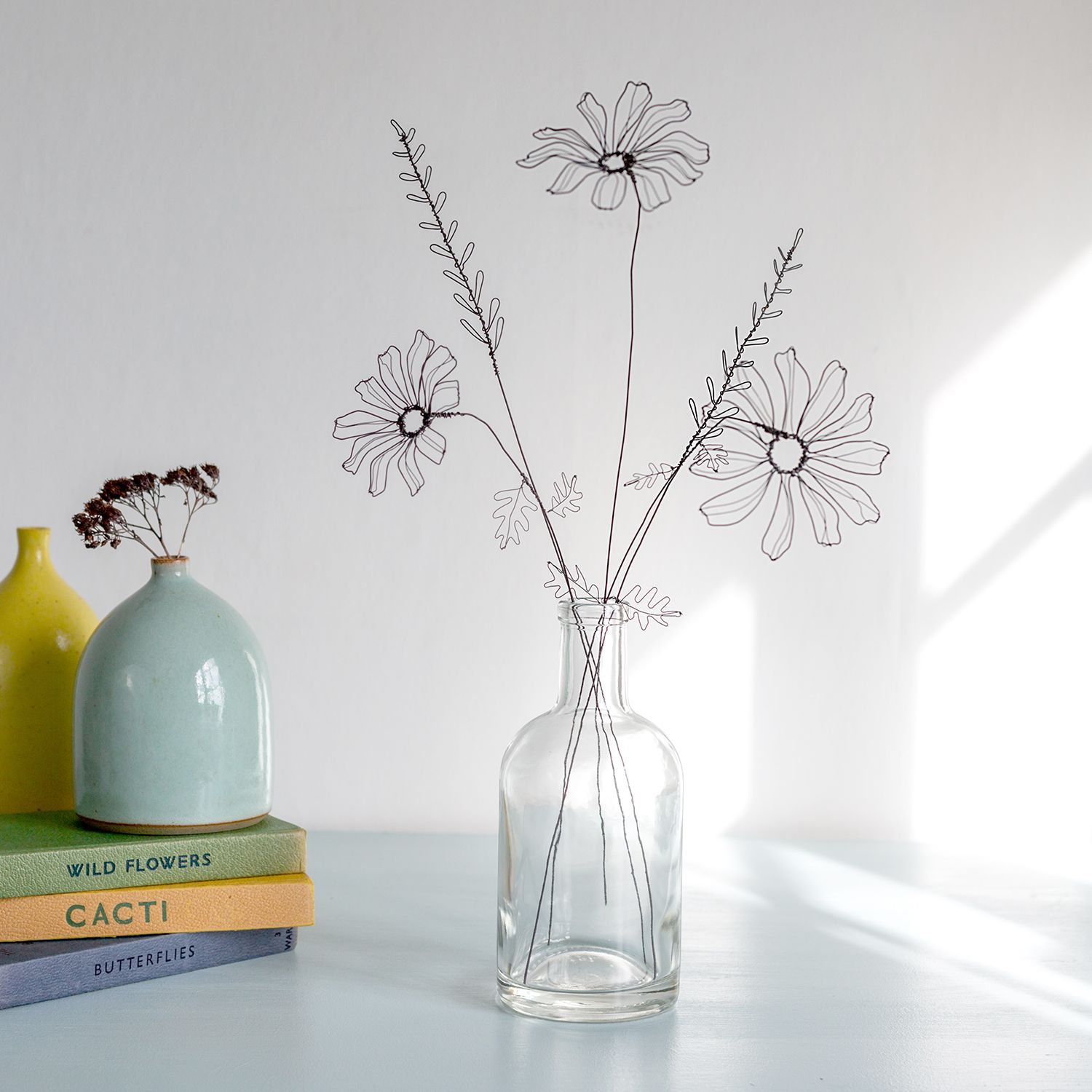 Delicate wire drawings inspired by the meadows and hedgerows I've been exploring. Lovely year round reminders of warm summer days.
Some of my new and most popular designs.
Earrings start from £14, wire flowers from £26. Browse the shop here
THE STUDIO
You'll find Judith's studio above a quirky coffee shop and bar in the North Staffordshire market town of Leek, on the edge of the Peak District. About an hour from Manchester, and 30 minutes from Macclesfield, Buxton and Stoke. Map and address here.
"Thank you so much Judith for the lovely earrings and cuff you made for me for our wedding in Malta. They are so special and I will always treasure them. I felt amazing in my jewellery on the day."
"Judith was very organised and parted her knowledge freely. I've had a fabulous day off doing something creative and wonderful"
Workshop participant, Leek
" I bought a piece of your jewellery last year and I've just worn it and worn it and worn it - it's just fabulous!"