Jewellery Collections

Geometric Collection
Contemporary designs inspired by the colours and shapes of Art Deco. Handmade in bright or oxidised silver wire. Explore the collection.

Nostalgic Opulence Collection
Evoking elegant jewellery from the Edwardian period, these wearable pieces are intricately hand stitched with wire and beautiful beads for colour. Explore the New Collection.

Bohemia Gift Collection
New designs and colours now online. A collection of nostalgic jewellery made with beautiful glass beads in sumptuous colours. Perefect presents or treats. Explore the collection.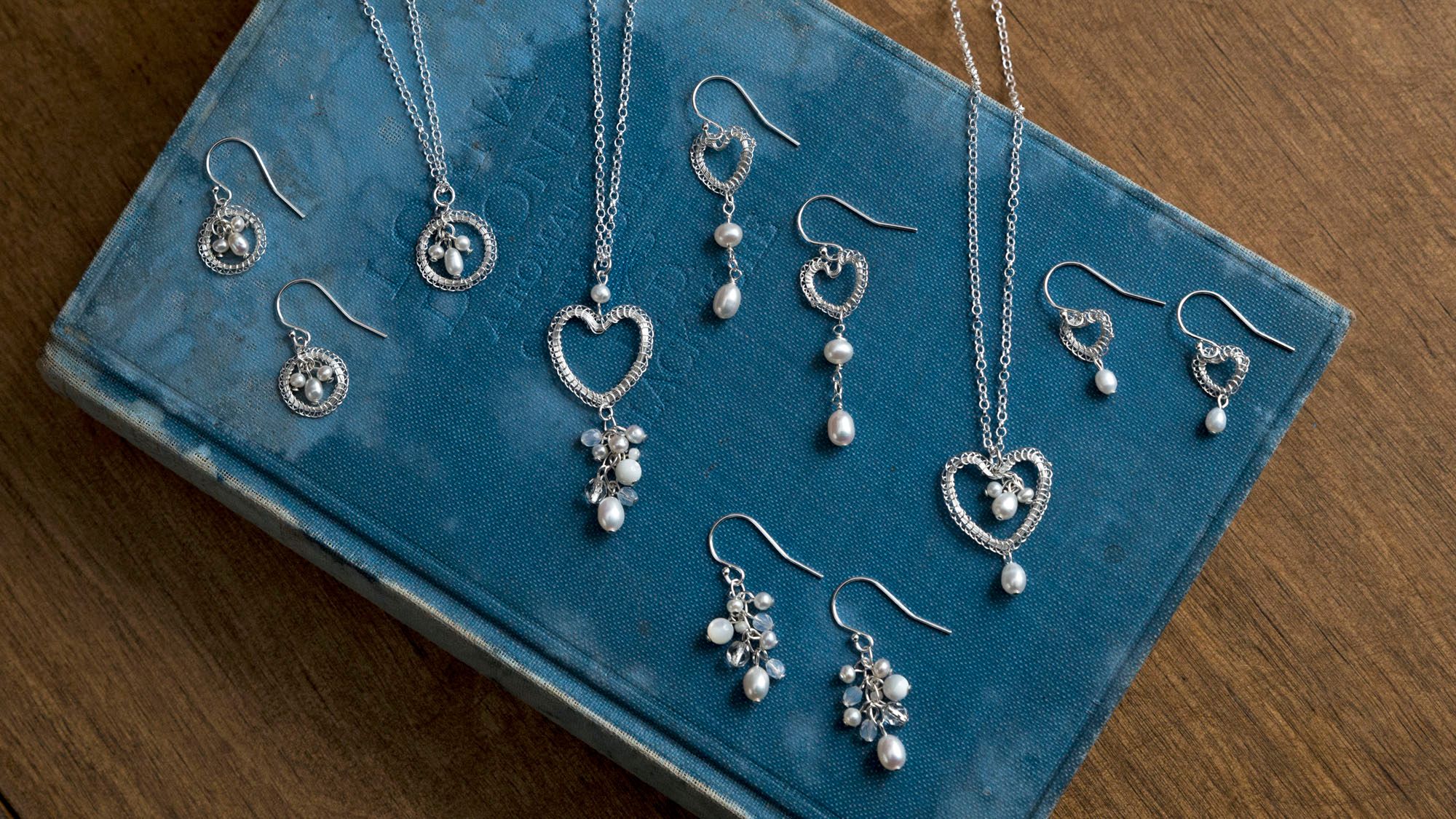 Petite Hearts and Charms
Pretty and feminine this collection of jewellery makes lovely gifts at any time of year. Explore the collection.

A Vintage Affair - Antique Buttons

Jewellery handmade with vintage mother of pearl buttons hand stitched with silver. This collection is stocked by the British Museum. Explore the Collection.