Goodbye 2012 - Hello 2013!
Posted on
2012 - Another Amazing Year
Just a few highlights of a busy year in no particular order!
Feature in Embroidery magazine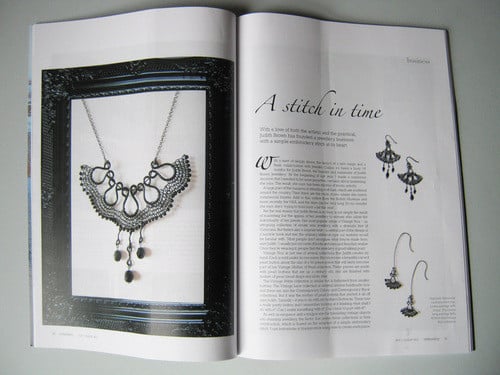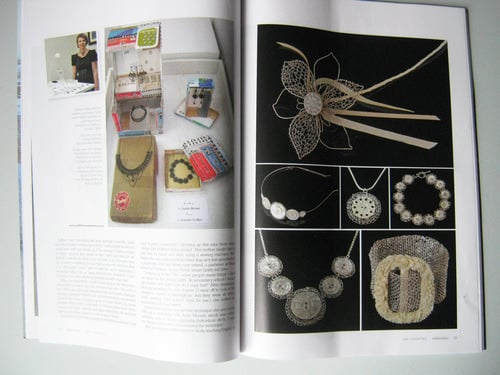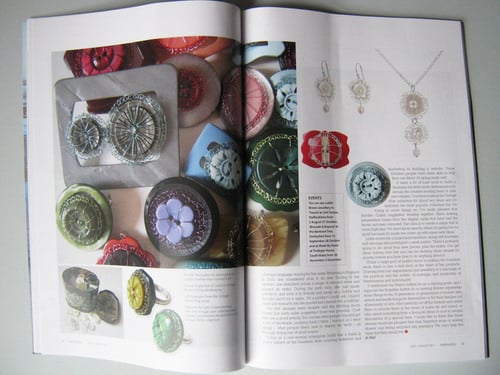 Read the article here.
Other press in 2012 included Country Living, Homes and Antiques and Making Jewellery magazines.
Collaboration with Jennifer Collier
Jennifer made boxes from the old haberdashery cards for my jewellery www.jennifercollier.co.uk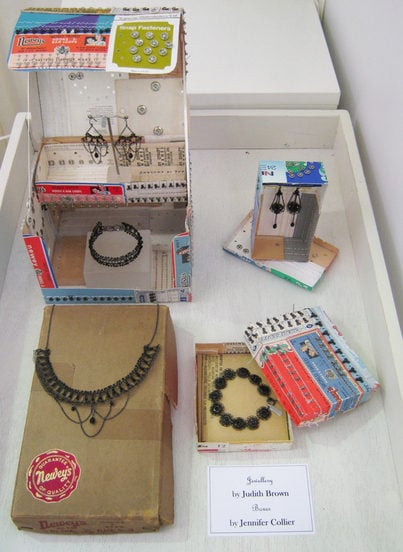 Stocking the V&A
The Victoria and Albert Museum in London have been stocking pieces from my Vintage Noir and Vintage Mother Of Pearl collections since May.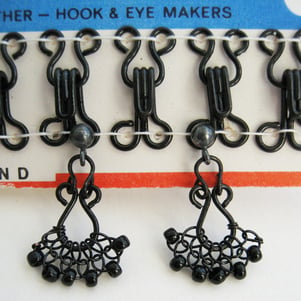 Lorena studs, now at the V&A
New Studio and New Home
Two days after the Great Northern Contemporary Craft Fair in Manchester I moved to Staffordshire, which involved moving house and studio. Very exciting, but not a week I would choose to repeat in a hurry!!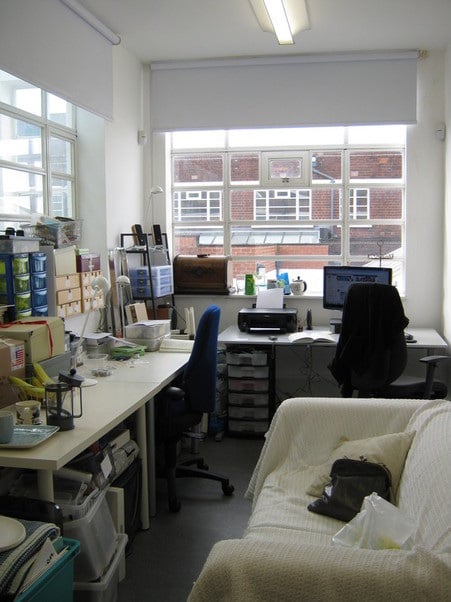 My New Studio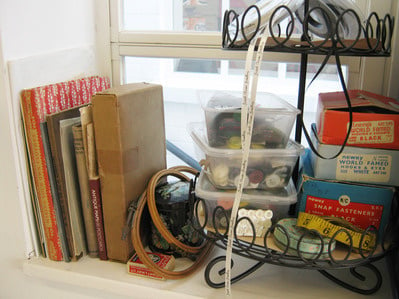 Finally unpacked and sorted out!
Thanks!
There has been lots, lots, more, but if you follow me on Twitter or Facebook, you probably know all about it! And if not pop over there and have a look at all the photos! Thanks to all my customers, friends, family, fellow makers and social media addicts alike for their support in 2012.
Hello 2013!
My calendar is already looking pretty busy, kicking off with Top Drawer trade fair next week (see me on stand Y13!) and a photoshoot planned for mid January booked with Holly Booth.
NEW YEAR OFFER
In case you have missed it on my home page there's 15% off my online shop until the end of january using the code Happy2103 at checkout.