I can't believe that this time in October I had just finished exhibiting at The Great Northern Contemporary Craft Fair
...was that really only a month ago?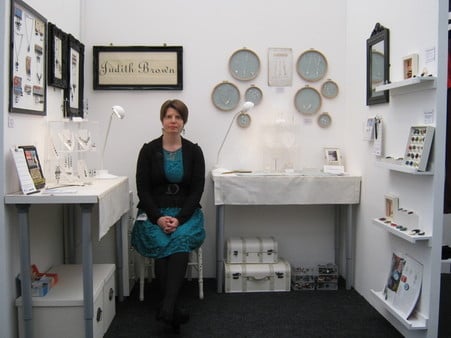 Since then I have moved to Staffordshire...
My New Studio
I've finally unpacked properly (this week!) and some of my lovely bits of haberdashery
like my Mum's button tin and pin tin and my Nana's roll of linen thread
now have a home of their own, not just in a box somewhere!
including these contemporary silver hearts with pearls or glass bead drops.
There are also black versions of these hearts and some popular designs from my
Vintage Noir
and
Vintage Lace
collections.
Vintage Noir designs photographed with old haberdashery cards.
Events
My First two events of the winter season were in my new home county of Staffordshire
"Handmade" at the Shire Hall Gallery, Stafford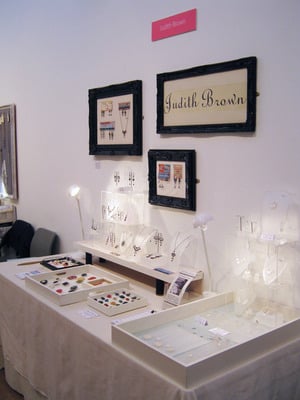 and the Totally Locally Leek Sunday Supplement Market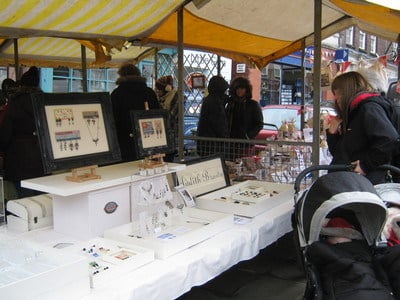 As you can see it was a little nippy! But a good day and great to take part in such a local event!
November's Events
Made By Hand
, Tredegar House, South Wales, 30 November -2nd December
Early Bird Christmas Shopper Discount!
Thanks for reading to the end!
There's
15% off
my online shop with the code
EarlyBird15
Offer valid until midnight Tuesday 13th November,
only on purchases through www.judithbrownjewellery.co.uk