Top Drawer - Earls Court
Posted on
Just when you are starting to recover from the pre Christmas rush - then it's time for Top Drawer!
This enormous trade fair (700 exhibitors +) takes place at Earls Court in London every January and September.
So a new year means new designs, new photography, a new catalogue and a new stand design.....
What do you think?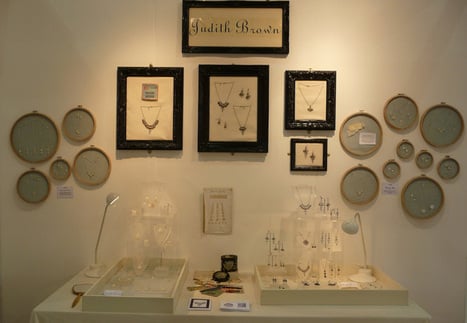 My stand in the Design Collections area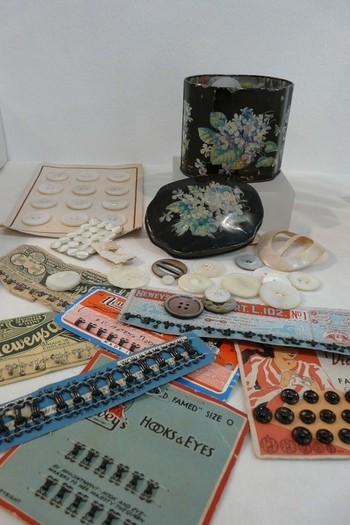 I used my Mum's old button tin to tell the story of what I upcycle into jewellery.
You'd be surprised how many people don't realise what it's made from!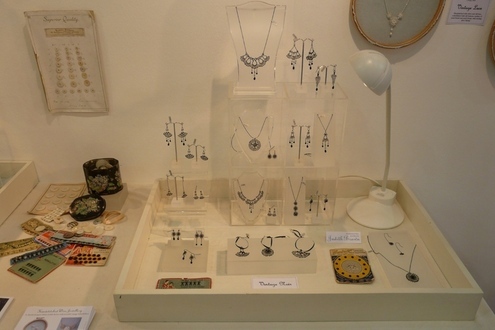 Vintage Noir Collection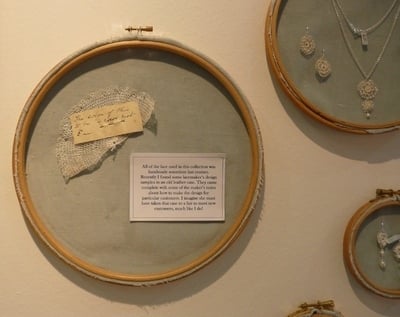 I included some samples of old lace with the original lacemaker's notes pinned to them.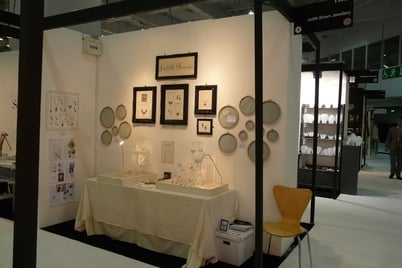 I took orders and made some really interesting contacts for some exciting new outlets. Fingers crossed!

On the downside I had car trouble and ended up being towed by the RAC, getting work done on my brakes in Hammersmith, and being a day late home ... not the best end to a tiring trade fair!