Vintage Wedding Fair Competition Winner
Posted on
Competition Winner
At the recent Vintage Wedding Fair in Chester all those who signed up for my E-Mailing list on the day were eligible to win one of my new Vintage Petite necklaces, the winner was chosen at random from the list.
The winner of this necklace from my
new Vintage Petite Collection is..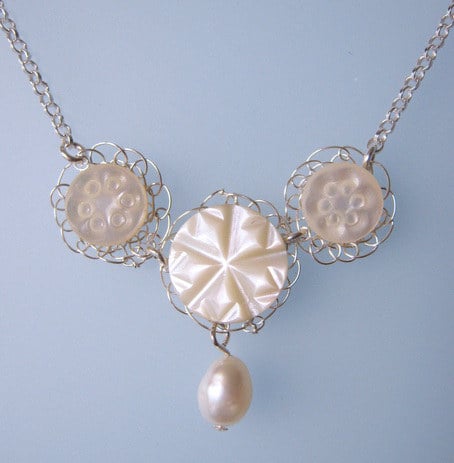 Jacqui Hayes from Liverpool.
"I'm delighted - thank you. The necklace is beautiful"
I asked Jacqui about the wedding
she's part of and she told me,
"I am one of two bridesmaids for my best friend's wedding in December 2012. The wedding is in Aughton, Lancashire. The finer details are yet to be finalised but my friend is hoping for a real winter wedding with snow! The colour scheme is black with a touch of red as it's a Christmas wedding."
A white snowy wedding sounds lovely to me
and I'm sure it will be a special day!