The Contemporary Craft Festival, Devon
Posted on
For the first time I exhibited at this well regarded event in the small Devon town of Bovey Tracey. But this was no small event 165 makers plus workshops, a kids craft tent and lots of demonstrations and craft and art organisations, not to mention a host of food outlets from falafel to a hog roast!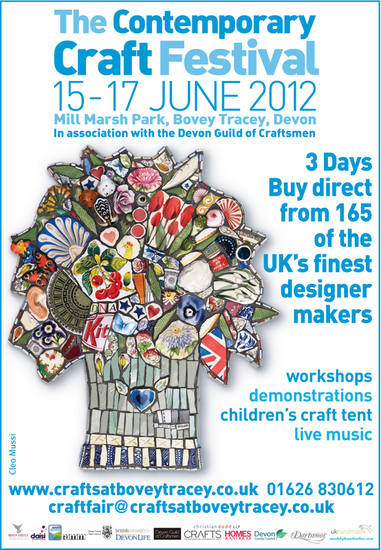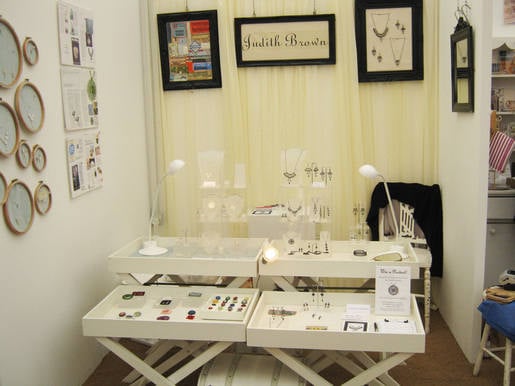 My stand
New Maker Friends
Next to me was ceramicist Katie Almond who creates her own vintage inspired transfers to decorate her handmade porcelain cups, jugs, plates and brooches.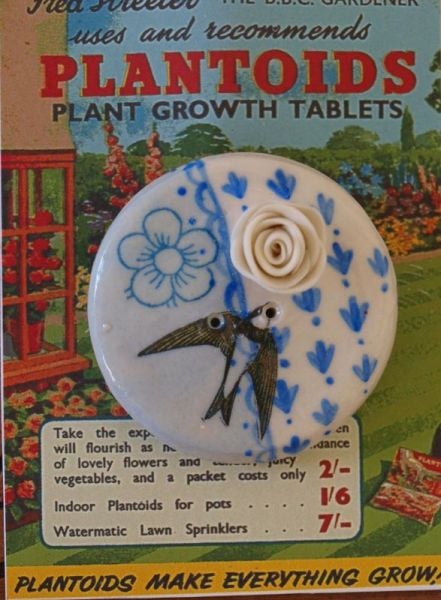 Makers are very sociable creatures when they emerge from their studios and I was luck enough to make friends with another jeweller, Julia Parry Jones, as she was staying in the same pink and chintzy B&B as me and we were both slightly nervous of being told off by our efficient but slightly bossy landlady!
Festival Chic?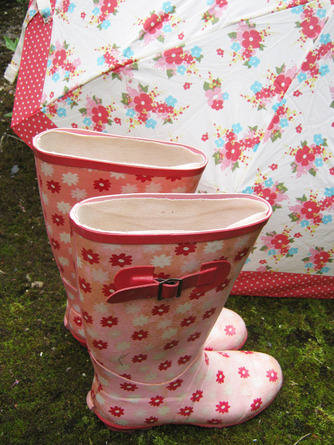 As could be expected during our Great British Summer there was slight nervousness about the forecast, wind and rain were on the way. And yes, they did join in this festival, but not to the degree feared. As befits a British Festival there was a degree of mud outside the tents on site requiring frequent footwear changes, from wellies for walking to high heels for exhibiting to baseball shoes for the fab Ceilidh on the Friday night...apologies for the lack of photos - I was just too busy dancing!
Competition Winner
Davina Gahan from Bournemouth was the lucky winner of one of my Amelia pendants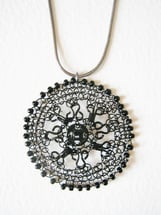 Her name was chosen at random from those who signed up for my E-Newsletter. Davina was clearly pleased to have won she emailed me "Oh wow, how exciting, me and my sister loved your stand....I cannot believe I won a pendant, it's amazing ....yipeeeee!" Your pendant is on its way Davina!