You and Your Wedding Magazine Competition Winner
Posted on
You and Your Wedding magazine ran a competition on their website to win a piece of my jewellery and tickets to the Great Northern Contemporary Craft Fair - which was last weekend (click here for my blog post on the event)
The winner was Debbie Nicholas from Durham. This Fiorenza necklace from the Vintage Lace Collection, made with vintage Irish crochet lace and silver is on its way in the post.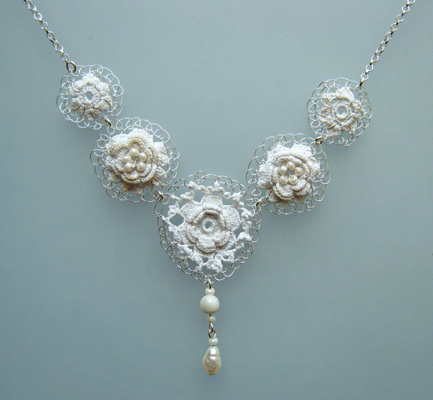 Debbie says,
"I am renewing my vows with my hubby (we have been married 12 years) so this is going to be the perfect accessory!!"
I'd like to wish Debbie and her husband a fabulous day. Congratulations!