Sumptuous colourful glass flower and heart beads finished with oxidised sterling silver for a nostalgic look.
Retailing at £13 (studs) £17 (drop earrings) £25 (pendant) and £35 (necklace) these designs make great gifts and self treats.
Contact me through the BCTF online chat or email me if you'd like the full price list, including details of my Bundle Offers.
See the full range in my online retail shop.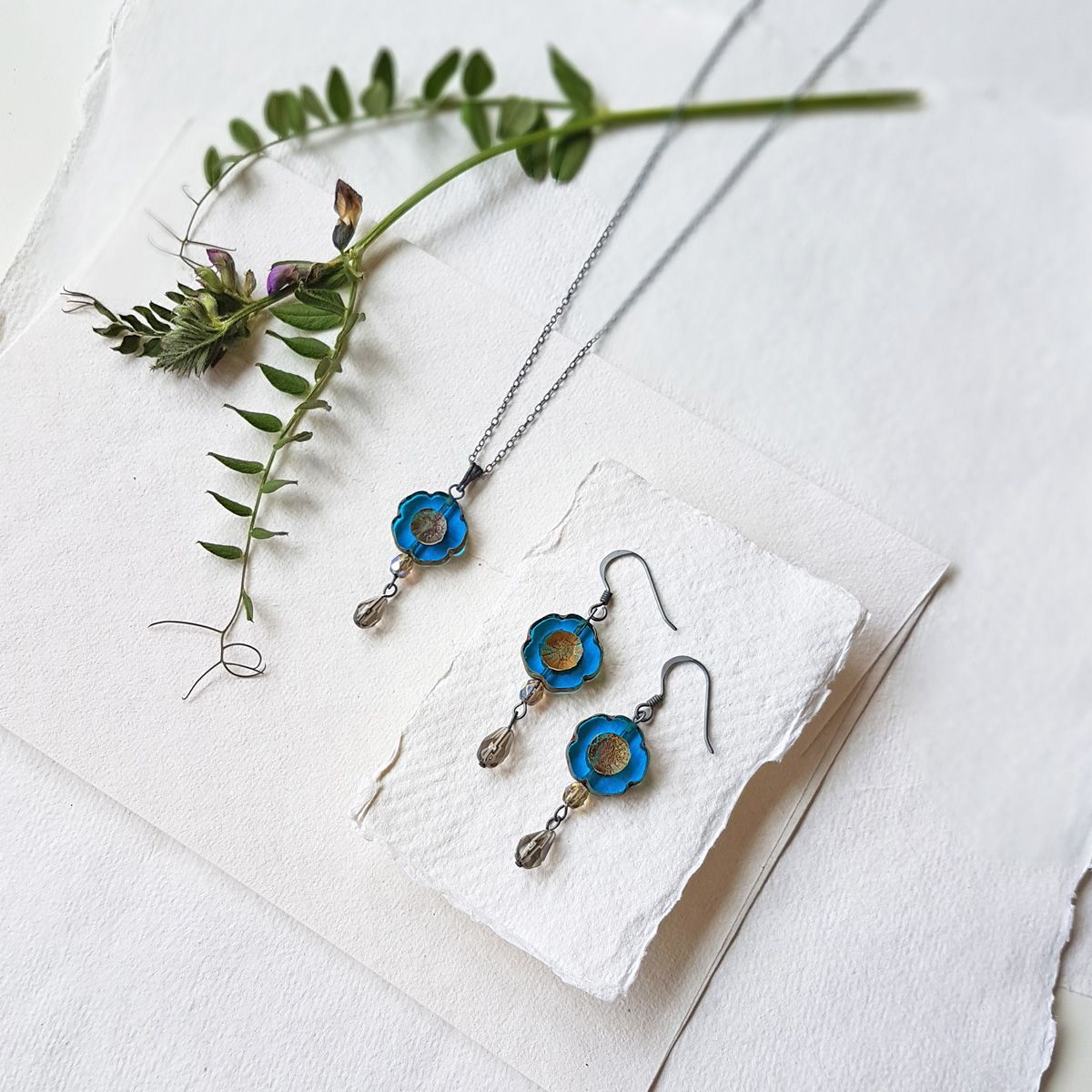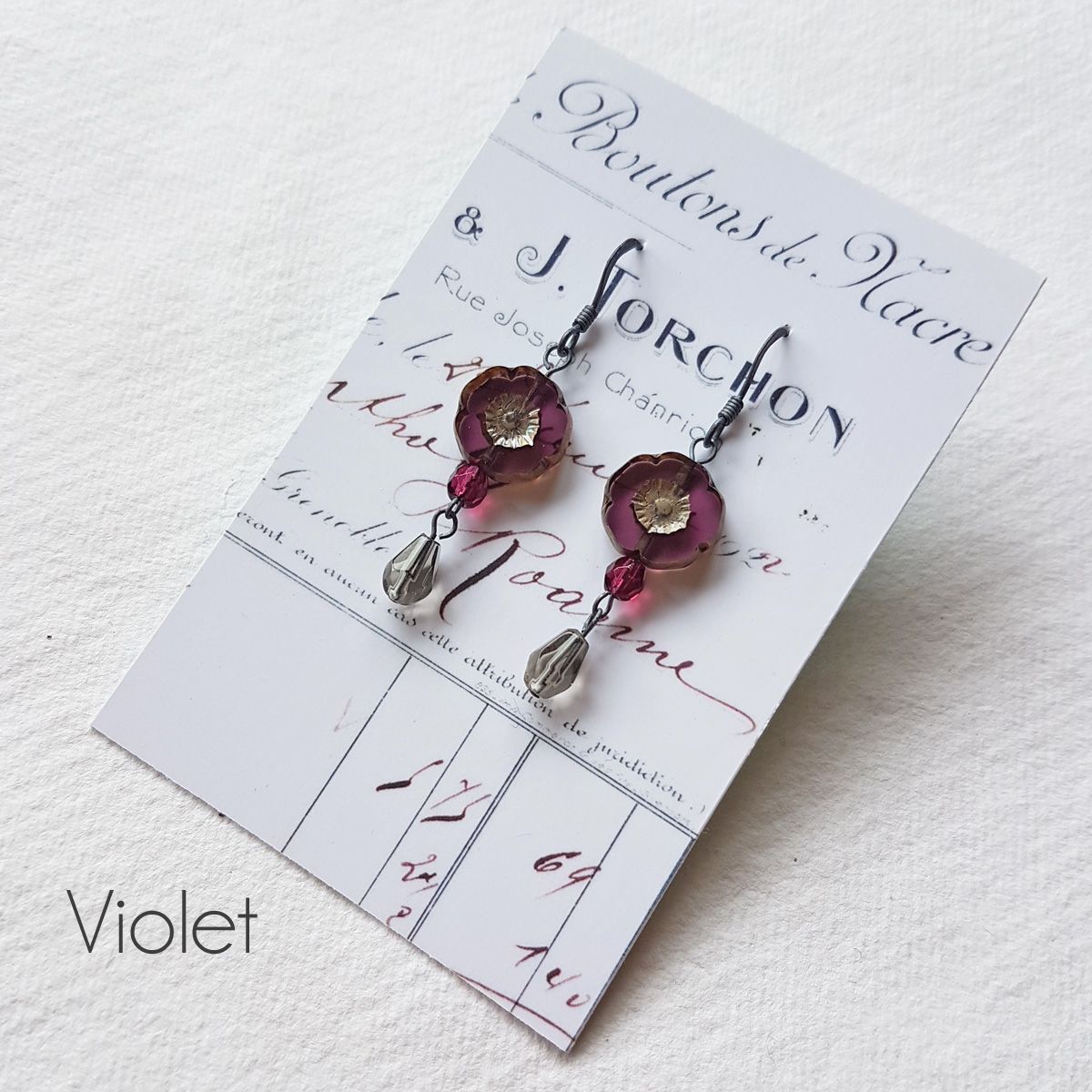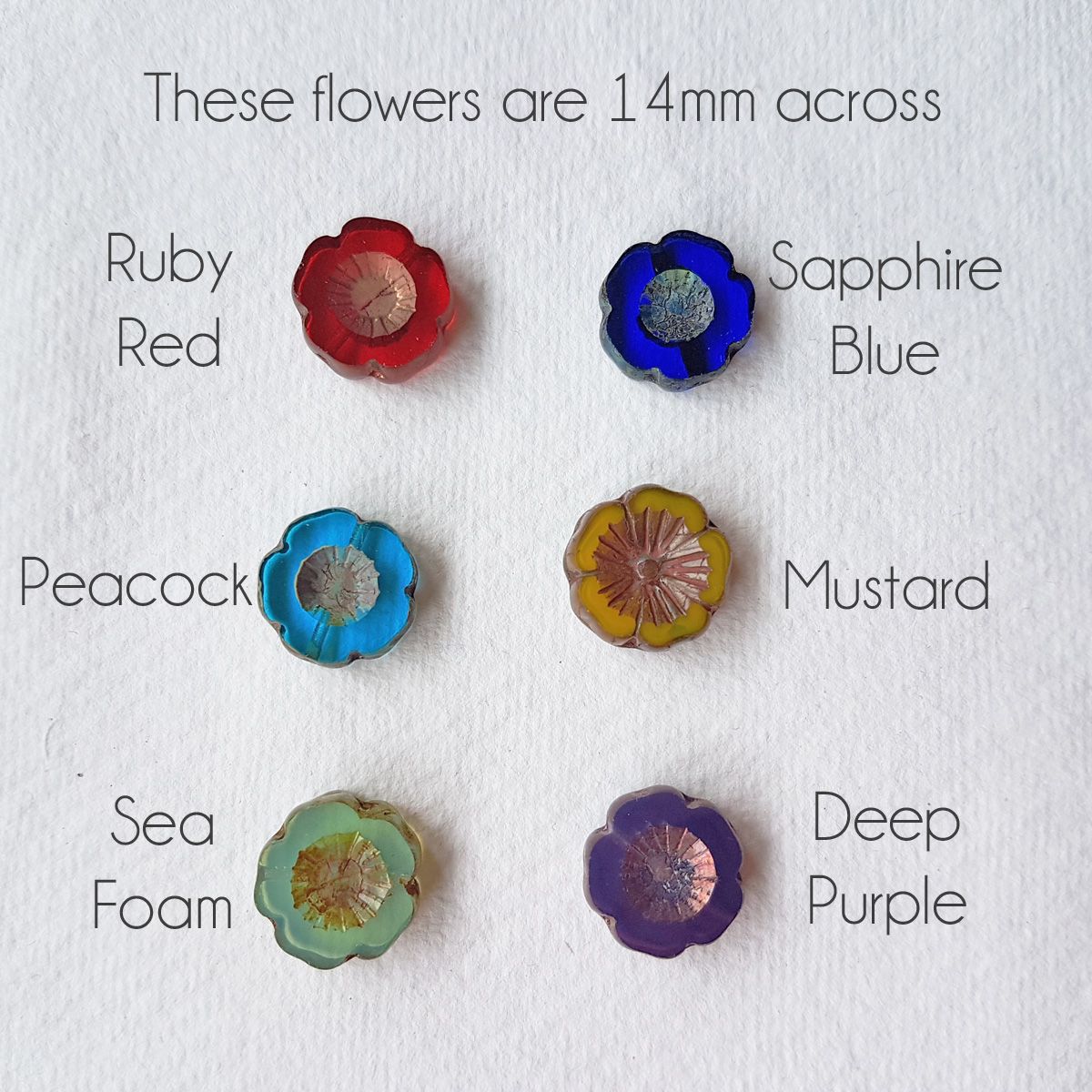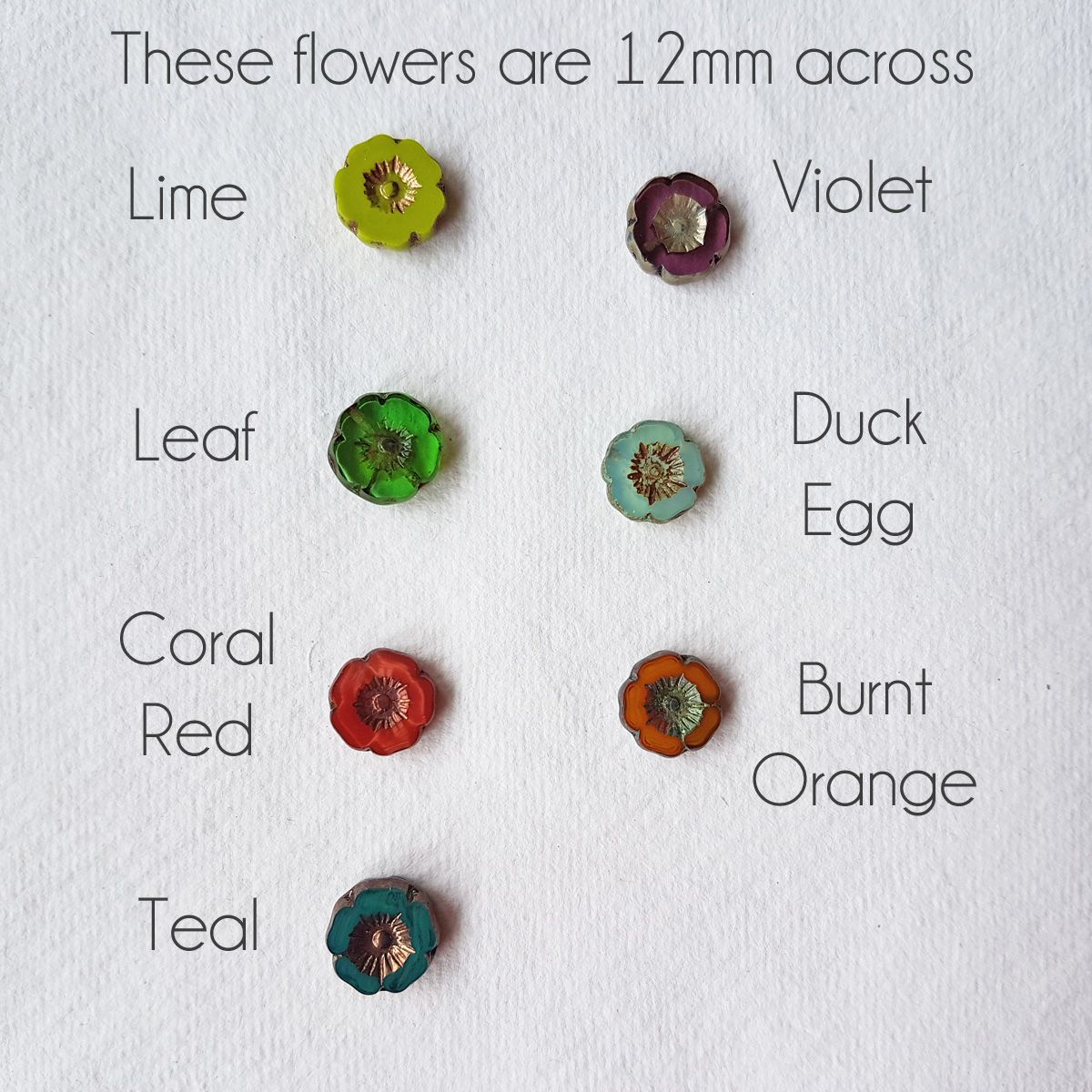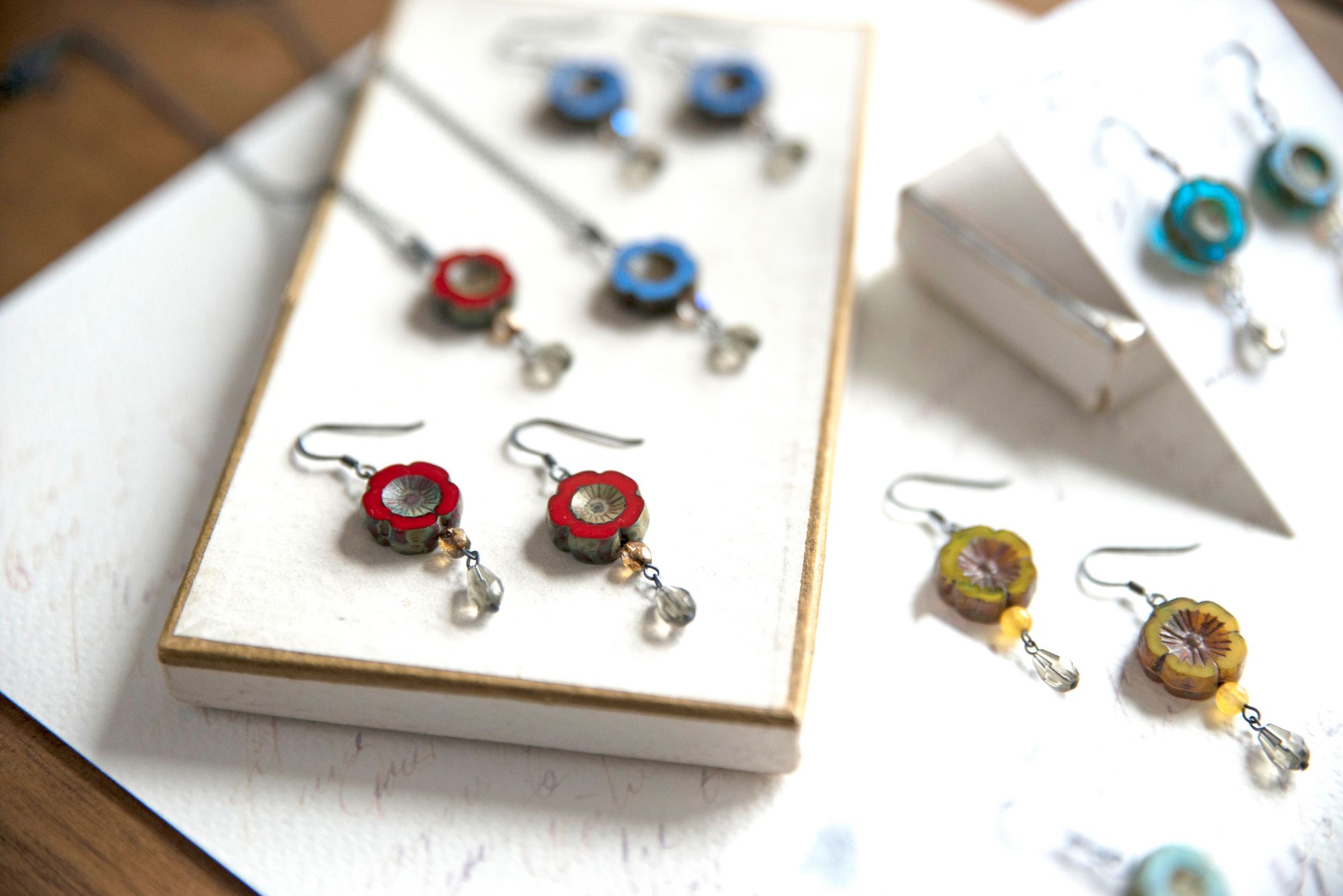 For ease of ordering, I have created some bundle offers, which also save you some money, and I'm happy to put together best selling colours if you'd like. Items can also be ordered individually. Contact me for details.
These designs are supplied with small presentation cards so they don't require a box and can be displayed with ease. I have also designed a larger display stand which can be supplied with your order.