The Nostalgic Opulence Collection
This collection is reminiscent of elegant Edwardian and Victorian jewellery. It has a touch of sparkle, but absolutely no bling. These designs are subtley understated and their appeal is in their intricate details. This feminine collection is handmade with oxidised silver and glass beads. Explore the Collection.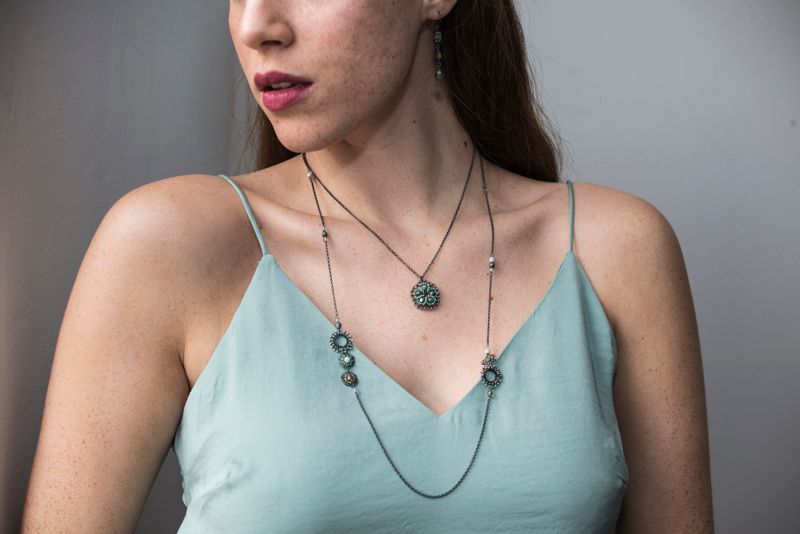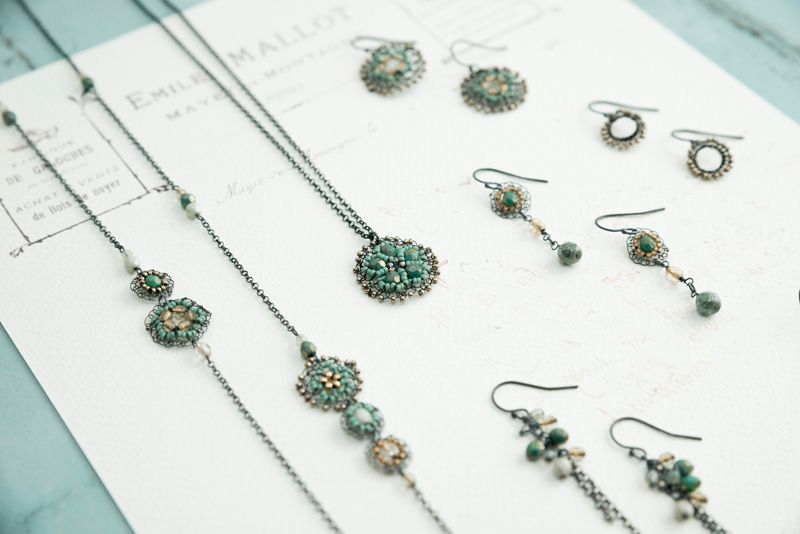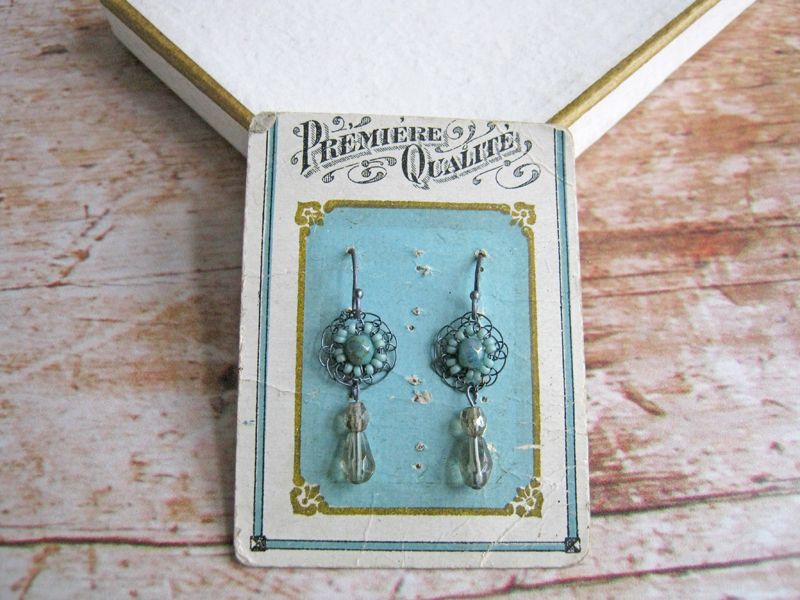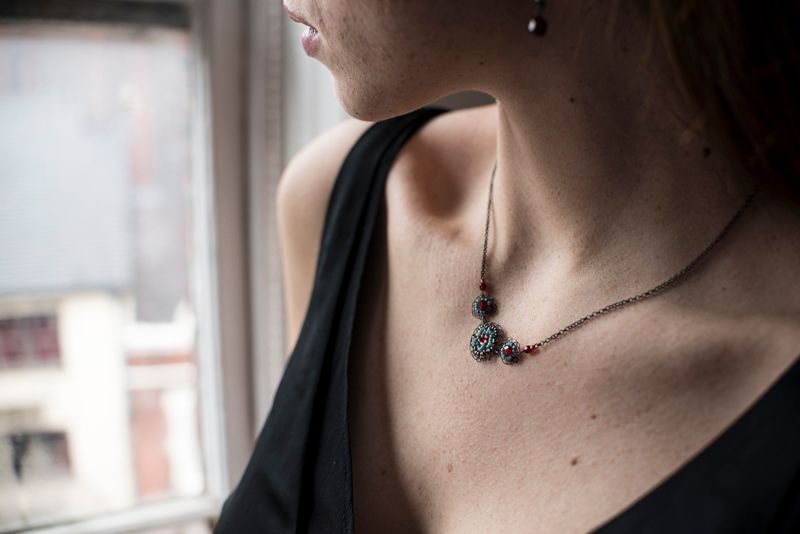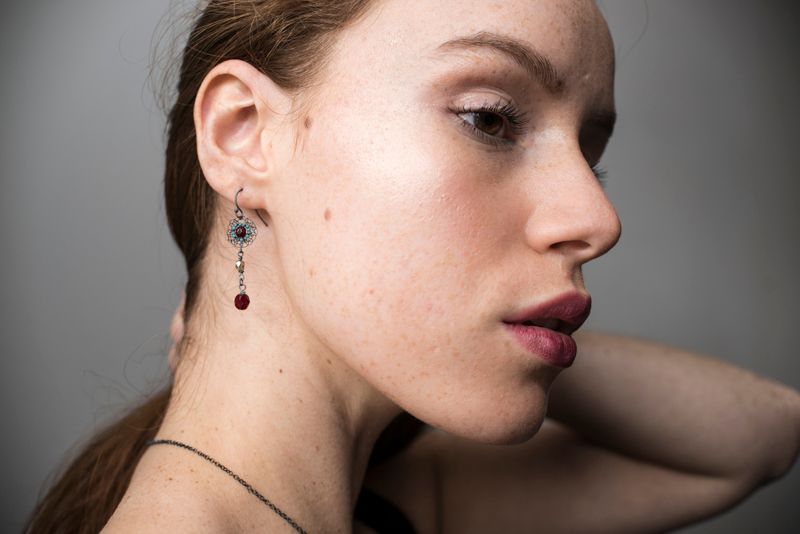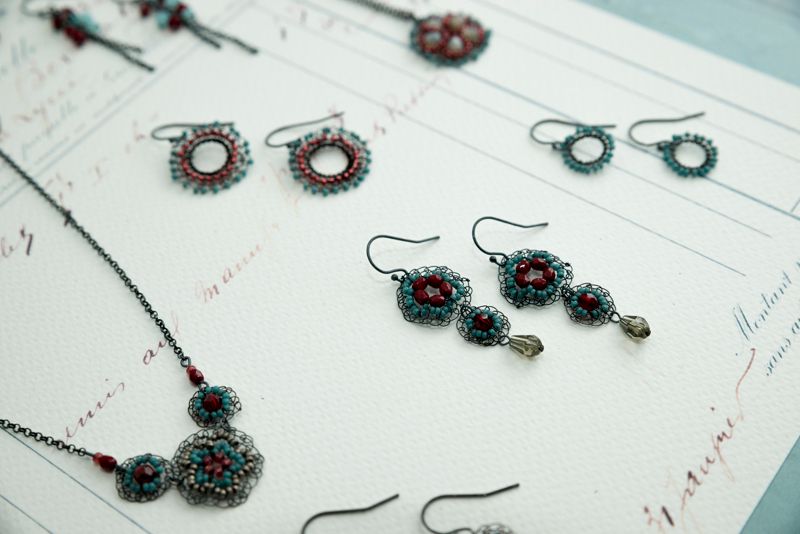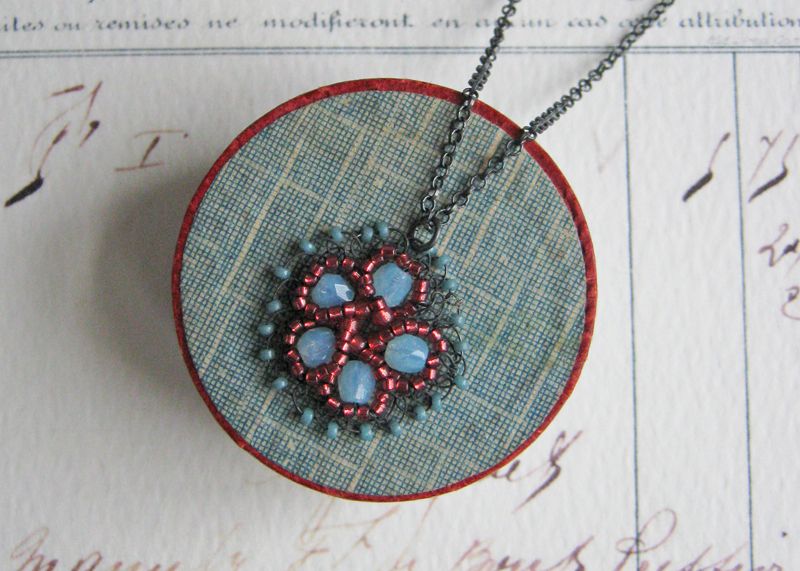 Judith Brown Jewellery
Judith Brown works from her Staffordshire studio creating unique jewellery inspired by the intricate details of jewellery, fashion and textiles of times gone by. Her jewellery collections are nostalgic and subtle yet utterly wearable today.