Your Bespoke Designs

I love working with brides to create something unique for your wedding day. It's such an honour to be entrusted with making your jewellery or accessories and it's lovely to share in the excitement of getting ready for your big day.

Read on for ideas of how I can help you bring together the finishing touches for your wedding, and for examples of how I've worked with brides near and far.

I'd love to chat about your ideas for your wedding, use the enquiry form below to get us started or get in touch here.
Judith


Choose Your Own Colours
If you are inspired by one of my designs but would like colours to match your dress or bridesmaids' colours, I have a vast selection of beads to choose from to create something just for you. It could just be a subtle splash of colour, or something to make a bold statement. Get in touch to discuss the perfect colour match for your wedding.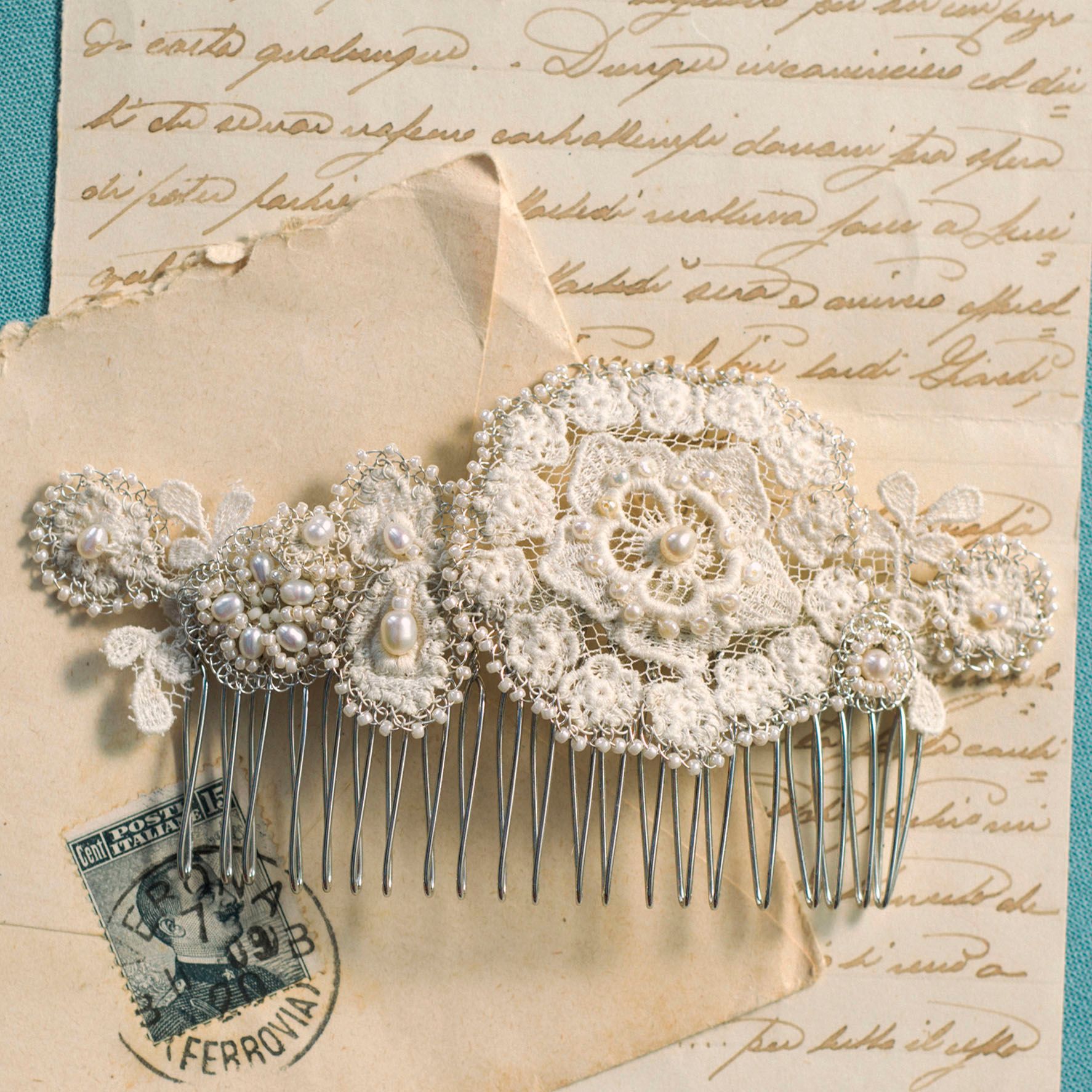 Comb or hair band?
Most designs can be fitted or adapted to the type of fastening that will work best in your hair and suit your style. You can choose from combs, hair bands, pins and hairvines. Bespoke designs can be adapted from existing designs. Check out my Bridal Collection for inspiration.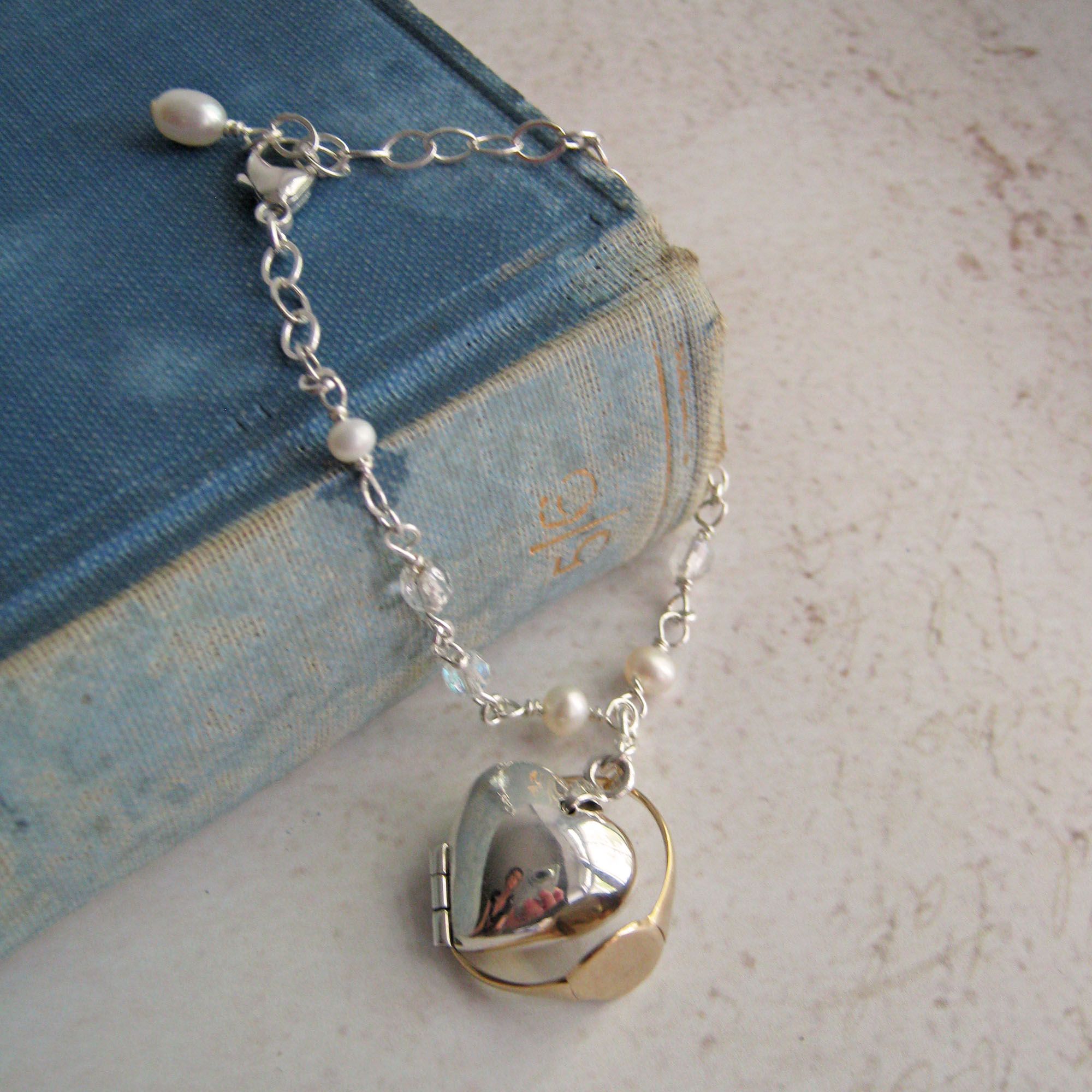 Mementos and Heirloom Pieces
I love it when brides ask me to create pieces that incorporate items of sentimental value into something to wear on their special day. It could be your Grandmas's ring (like in the bracelet above) a piece of lace from your Mum's wedding dress, a button, a brooch or a locket for example. Get in touch to discuss what I can create with your heirlooms.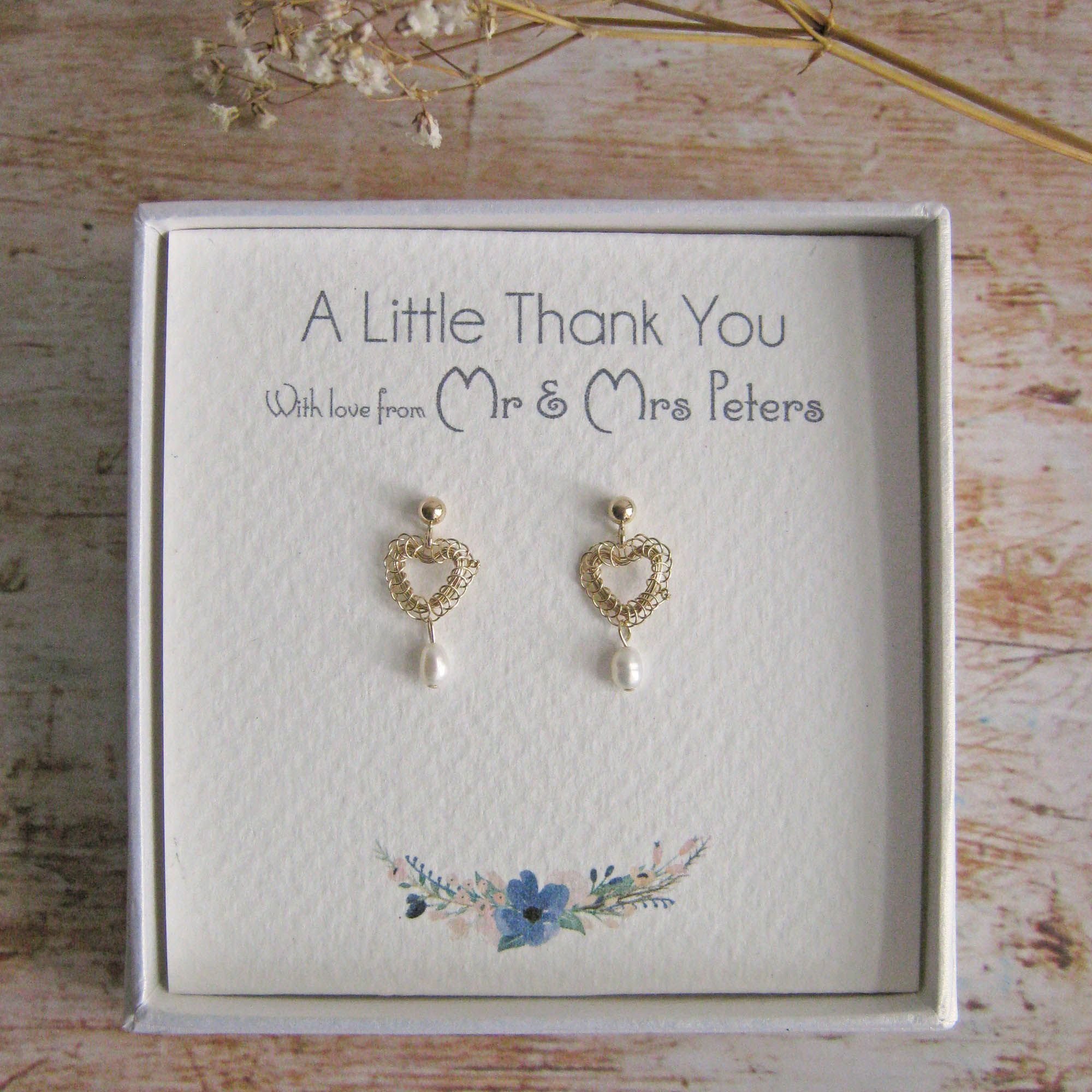 Personalised Gifts and Thank Yous
As well as choosing bespoke colour beads to match your bridesmaid's dresses, you can also personalise your gift boxes with your message too. These also make great thank you gifts for loved ones who have contributed to your wedding too, perhaps by doing a reading, or making the cake or maybe helping to sew metres of bunting for the venue! See more here.
How to Commission Bespoke Jewellery and Accessories
Whether you are near or far we can work together to create something unique just for you.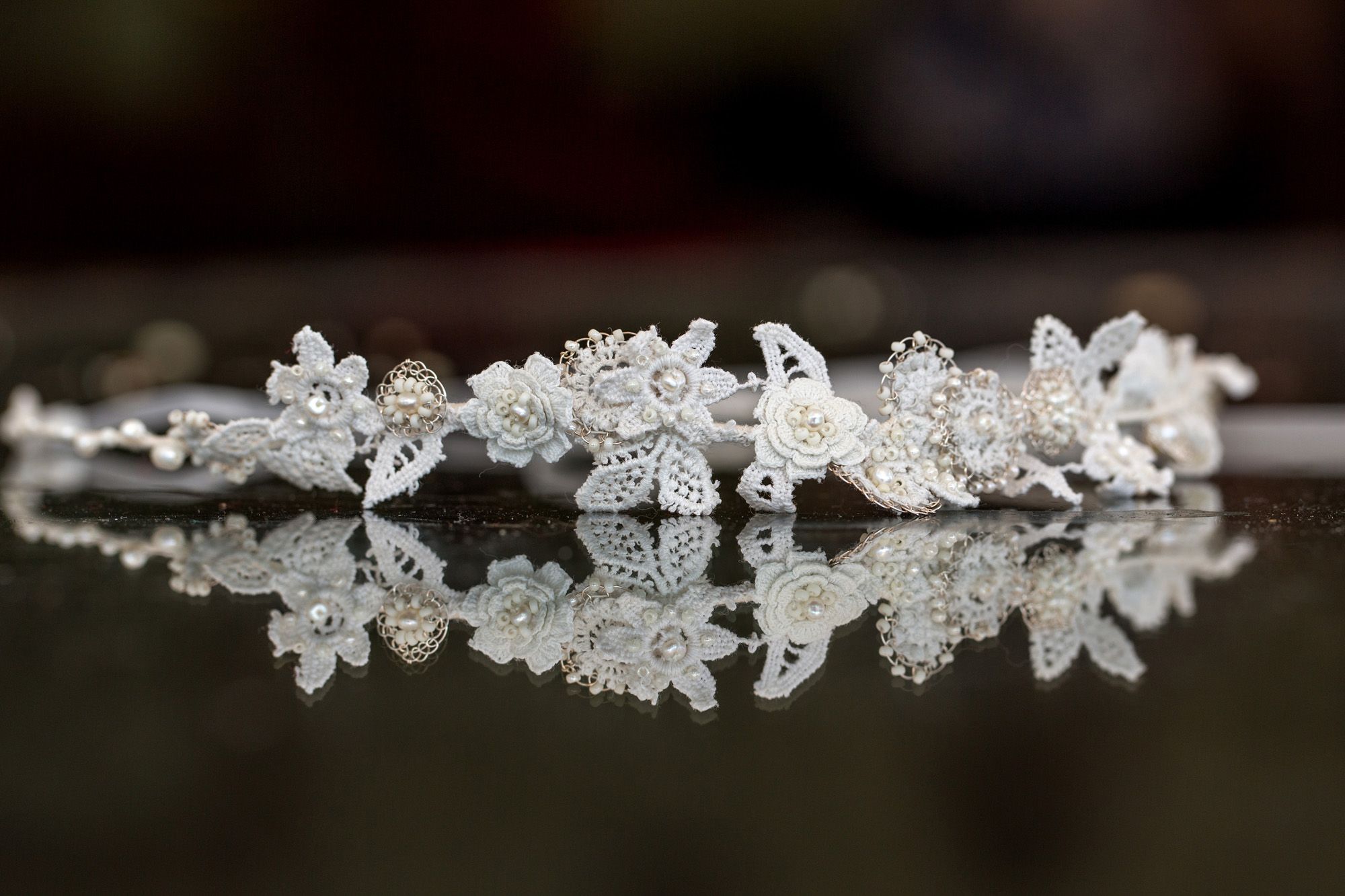 Consultations By Email and Phone
I've worked with brides from around the UK and our consultations have been over the phone, by email or facebook too.
I worked with Heather, based in South Wales and not near to my studio, in this way to create a bespoke vintage lace headdress (pictured above) the process was very similar to that we use in the studio, but also included some of the following steps:
Sketches of the design we discussed.
Photographs of samples of lace, beads and pearls.
Photo updates of work in progress.
Further consultation through the making process as required.
Other steps could also include:
Sending samples of beads etc.
Receiving swatches of colours to match (perhaps from a bridesmaid dress)
Sharing Pinterest boards

Visit my studio
You can make an appointment to see me in my studio, which is in the lovely Staffordshire town of Leek above a quirky cafe and bar. P.S. The cake's great and so is the prosecco!
Before you arrive we'll have a quick chat about ideas by email or over the phone, which gives us a great starting point for your consultation. You can also use the enquiry form below to get in touch.

We can look at any photos of your dress or inspiration that you have already and any fabrics, or colours to match and discuss how these can be incorporated and interpreted into your design.
You can see, touch and try my sample pieces to get a feel for what might work best for you.
We can look through my vast collection of beads, pearls and wires and select ones which you like, I can also source others too if I don't have exactly what you have in mind.

I'll make notes and perhaps a rough sketch of what we have discussed.
I may be able to give you an idea of cost straight away, this will depend on the complexity of the design, if not I will be in touch with a quote in around a week. Consultation appointments are free of charge.

Once the design is agreed there will usually be a non refundable deposit to pay before I can start making, with the balance to be paid later. Read more about Bespoke Items in my T&Cs here.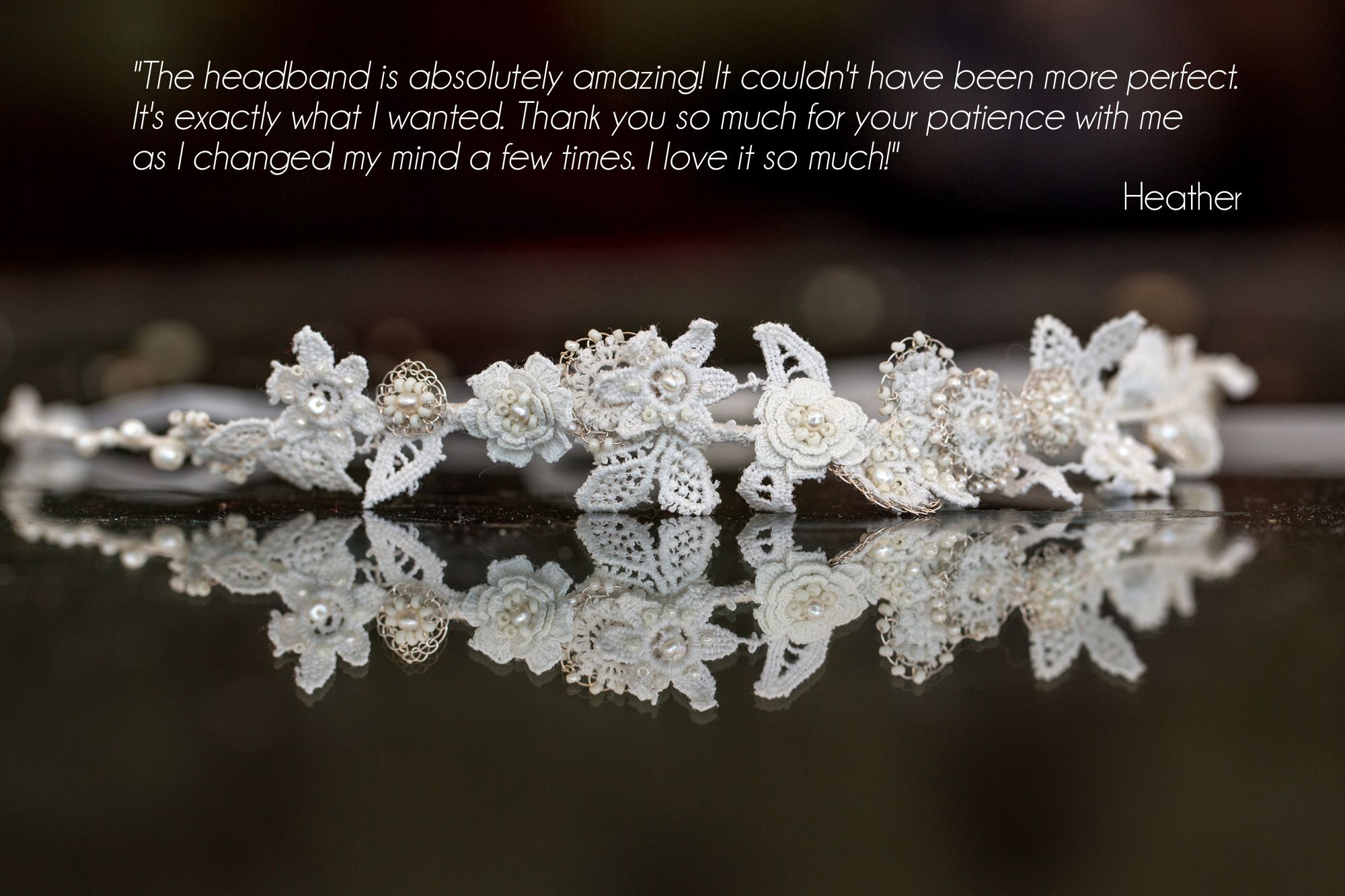 Privacy Statement

The information you supply in this form will only be used to help you with your enquiry. See my privacy policy to learn more.